Louisville Kentucky Training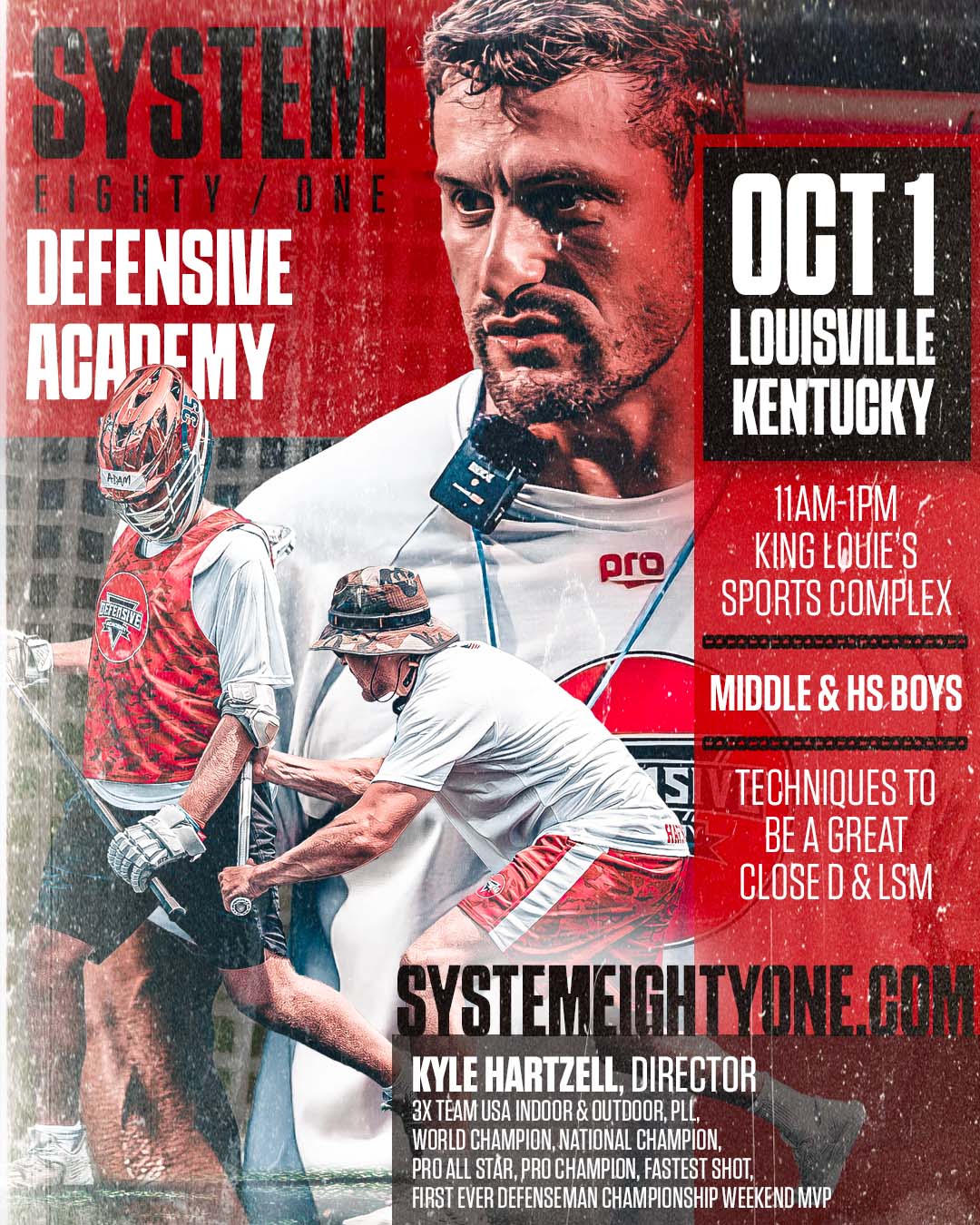 Where: King Louie's Sports Complex
When: Sunday October 1st 11:00am - 1:00pm
Who: Middle school and High school players. Sessions are segmented by age group to ensure groups are age and grade based for drills and competition.
Pricing: 120 minute Defensive Training $110.00
Questions: Email hello@defensiveacademy.com for any questions or concerns.
Defensive Training: Developed by Team USA defender Kyle Hartzell. Sessions focus purely on the defensive position and what it takes to be a well-rounded defenseman. Areas of focus will be -- Fundamentals, stance work, breakdowns, footwork, stick-work, takeaway checks, handwork (hand speed drills), and the techniques involved in becoming a great close defenseman and LSM.
Kyle Hartzell: 3x Team USA Indoor and Outdoor member. Atlas Lacrosse Club LSM, 1x World Champion, 2x National Champion, 1x 1st Team All Pro, 5x All-star, 2x time Pro Champion, NLL Champion, 2x Fastest Shot, 2010 Championship Weekend MVP (first defenseman ever), Record Holder for most points in a season (21) and most two pointers in a season (9)