Tallahasse Florida Training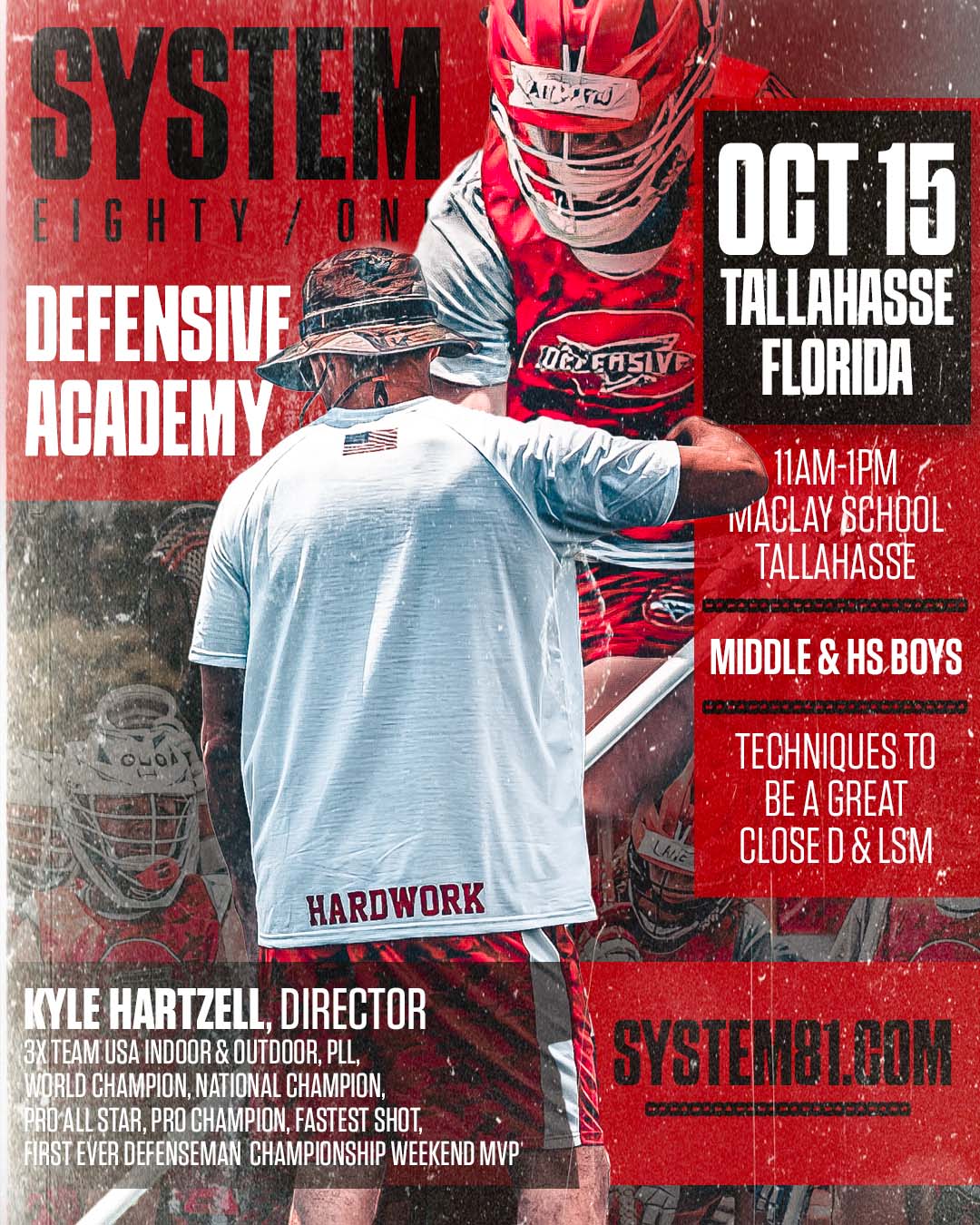 Defensive Training: Developed by Team USA defender Kyle Hartzell. Sessions focus purely on the defensive position and what it takes to be a well-rounded defenseman. Areas of focus will be -- Fundamentals, stance work, breakdowns, footwork, stick-work, takeaway checks, handwork (hand speed drills), and the techniques involved in becoming a great close defenseman and LSM.
Brett Moyer: IMG Academy Head Coach, US Lacrosse Philadelphia Hall of Fame, 2x Pro Lacrosse Champion, Former NLL Defenseman - Philly Wings, 3x All American Hofstra University,Inside Lac Rossettis Defenseman of the Year, Team USA U19 - Gold Medalist and All World Defenseman (2003)
Where: Maclay School - 3737 N Meridian Rd, Tallahassee, FL 32312
When: Sunday October 15th 2023 -- 11:00am-1:00pm
Who: Middle school and High school players. Sessions are segmented by age group to ensure groups are age and grade based for drills and competition.
Pricing: 120 minute Defensive Training $110.00
Questions: Email hello@defensiveacademy.com for any questions or concerns.